The Community Wood Smoke Reduction Program provides rebates for exchanging wood stoves for cleaner heating such as heat pumps and electric inserts. The Society for Atmosphere Solutions administers the program in our area (
see map
).
Residents of the lower Sunshine Coast and the Sea to Sky region, are eligible for a $750 rebate and District of Sechelt residents may also be provided with an extra $250 top-up. Low-income households in Sechelt are also eligible for an additional $1500 rebate.
Certified Heat Pump Installers in Our Region
Wood Smoke and Your Health
Residential wood smoke is a major source of air pollution in BC, especially fine particulate matter. The pollutants in wood smoke are known to affect health. Heating a home with wood is still a common practice, particularly in rural BC. Many people think wood is an environmentally friendly fuel since it comes from a renewable source. While it's true that wood is renewable, when it's burned in wood stoves and fireplaces it releases significant amounts of harmful substances. An old uncertified wood stove can emit 50-70 grams of particulate matter in an hour. Newer models emit less but even the cleanest wood stoves pollute local airsheds far more than other home heating options like electricity. Wood smoke is a complex mixture of solids, gases, and liquids. It contains hundreds of pollutants, including some that can cause adverse health impacts.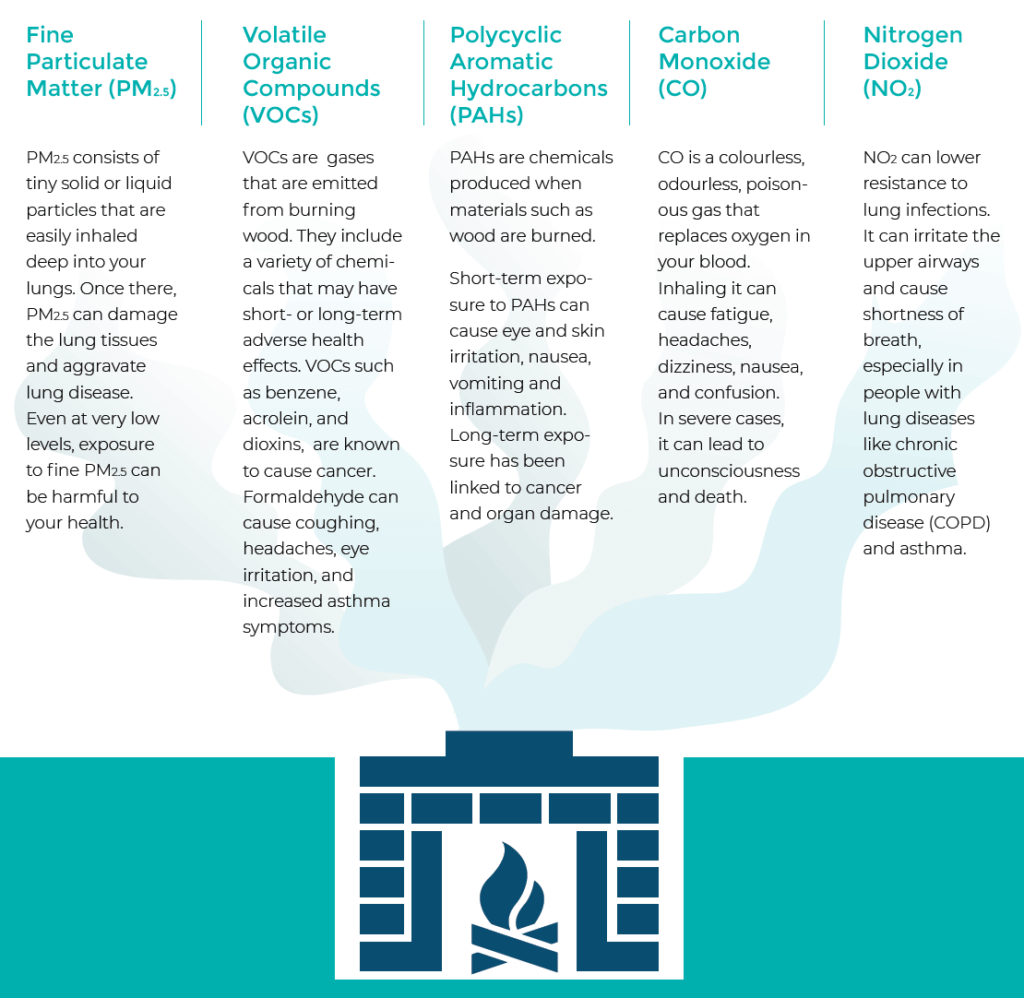 https://bclung.ca/protect-your-lungs/air-quality-lung-health/wood-smoke
Who is affected by wood smoke?
Wood smoke affects everyone. There are groups of people who are more susceptible to the effects of wood smoke including infants and children, elderly people, people with heart and lung conditions, outdoor workers, pregnant people, and people with diabetes.